the clean skincare specialist
Keeping fragrances to a minimum and using the cleanest products and ingredients has been the chore of how the family behind Boë lives. The wife of the founder suffers from Rosacea, multiple allergies, is Multi Chemical Sensitive (MCS), and has sensitive skin. She's always struggled to find products that she could use. So he decided he wanted to give them to her. Boë Beauté was thus founded. A clean skincare company with the cleanest possible products, of highest quality, produced in Copenhagen, Denmark.
100%
endocrine disruptor free
+10.000
products sold
.
.
Our SPF 30 Duo protects, hydrates and tans. They're easily spread, and leave no white cast or fluff.
Safe to use while breastfeeding or pregnant.

Non-comedogenic, free of endocrine disruptors, allergens and fragrances.

FACE CREAM SPF 30 DUO
free of endocrine disruptors, allergens & fragrances
non-comedogenic
easy to use
The No.5 Tan Mousse dries in seconds, gives your skin a silky feeling, and fits even the busiest daily schedule.

No.5 Tan Mousse
how you get the best and gentlest skincare
We have made it our mission, to offer you the best and gentlest products for your skin. One of the ways to do it, is to stay fragrance free where you can. This counts for natural as well as chemical fragrances. We want to deliver you the best, most simple skincare products. Products that take care and nourishes your skin – without overdoing it. All the ingredients in our products have been scrutinized and weighed in relation to each other. To make sure they take care of your skin, and work together in the most well-balanced way. We develop well balanced products because it's better for your skin and for you. A specific high percentage of an ingredient doesn't tell the full story of the quality of a product – how well balanced it is; does!
we're made for sensitive skin
– and wants you to build up your skin from within, giving you a hydrated, plump, glowy and healthy-looking skin, in a long-term perspective.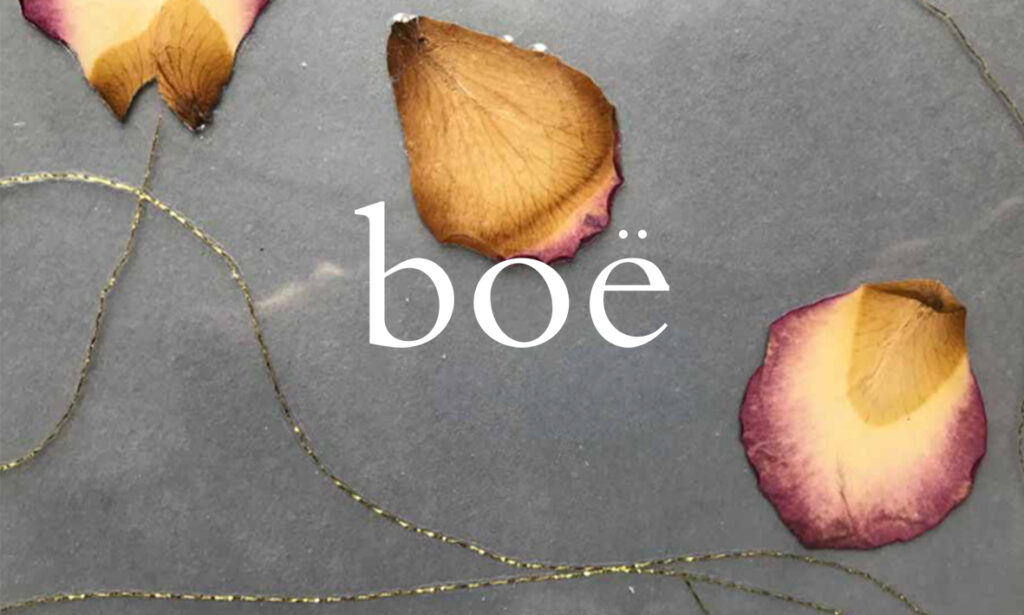 free of:
ENDOCRINE
DISRUPTORS
PARABENS
ALLERGENS
FRAGRANCES
why we are
Boë initially started out as a clean self-tan company, founded because my mother Louise, is suffering from Rosacea, allergic to (natural & chemical) fragrances, Multi Chemical Sensitive (MCS), and has sensitive skin. One of my brothers and myself also suffers from Rosacea, sensitive skin, and allergies. Starting with Louise, and the rest of us following, we've always been particular in which products we used, and which ingredients we've applied. Keeping fragrances to a minimum has been the chore of how we've lived. We as family has always been an outdoor family, but a sensitive skin and allergies does not always allow that to the fullest.